Fundraising Night 12-4
Roy Rogers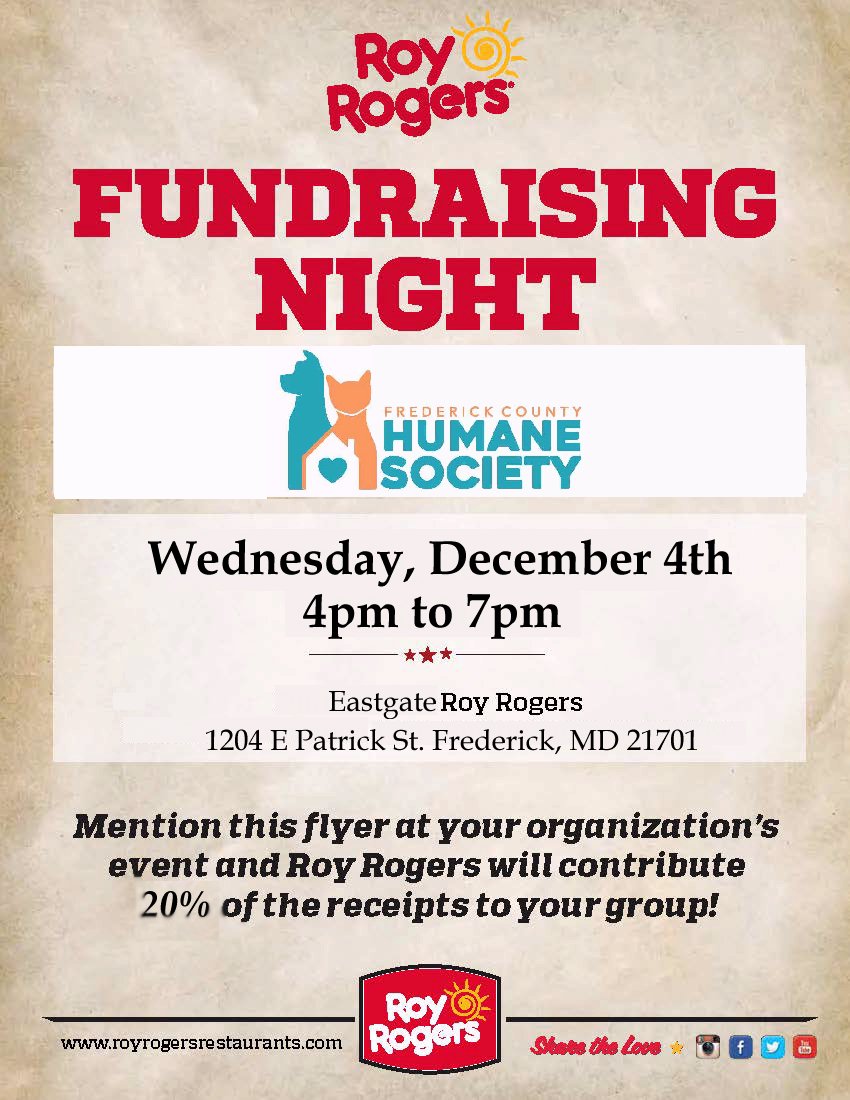 Take a Pawz, Fix Your Dawgz

The Frederick County Humane Society (FCHS) has been awarded a Maryland Department of Agriculture (MDA) grant to provide free spay and neuter services to 201 pet dogs of low-income families in Frederick County. We have partnered with Prospect Veterinary Clinic and Happy Hubz to provide Take a Pawz, Fix Your Dawgz, which will be available to residents in the 21701, 21702 and 21703 zip codes.

This program will be available immediately and will run for one year or until funds are exhausted. To qualify, residents must live within the 21701, 21702 and 21703 zip codes with household incomes below specific limits that are outlined on the application. Will not spay female pets in season.

All surgeries will be performed at Prospect Veterinary Clinic. The application, which outlines these requirements, is available here.
---
Walk for a Dog - WoofTrax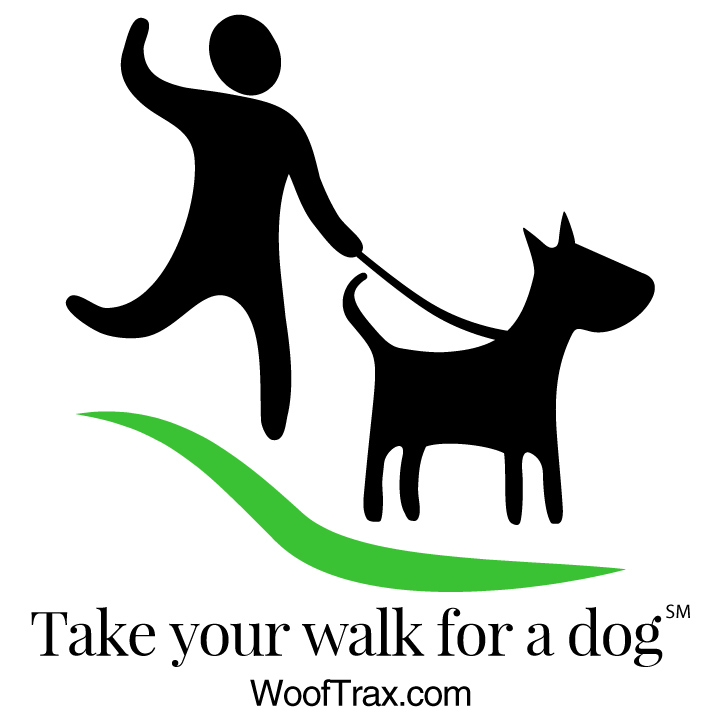 Don't just take your dog for a walk… Take your Walk for a Dog!
Go to WoofTrax.com, download the app, and support FCHS every time you walk your dog.