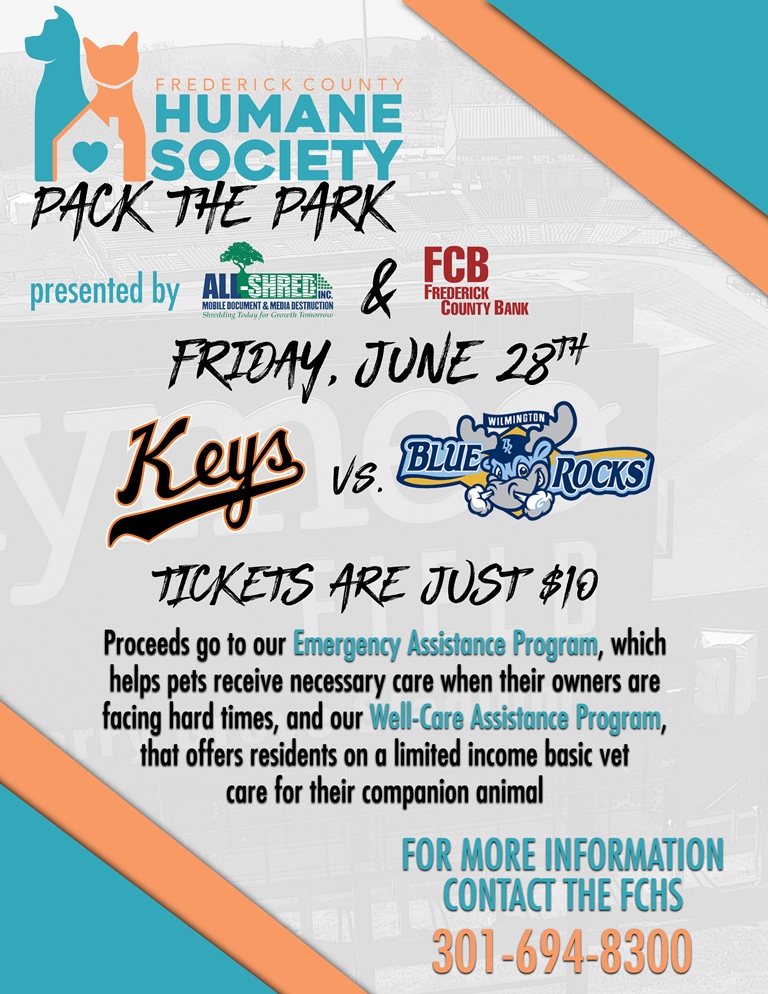 Come join us June 28, at 7:00 p.m. when our Frederick Keys take on the Carolina Blue Rocks. Fireworks will follow the game.
All tickets purchased through FCHS will help benefit Frederick County Residents and their pets through our Emergency Assistance Program (EAP) and our Well care Program. Be sure to check our all of our many programs!
Remember, you MUST buy your tickets from one of our Board Members, or come by and purchase them at the FCHS office. For more information, contact FCHS at 301-694-8300 or fchsdirector@fchs.org.
Pack the Park Sponsors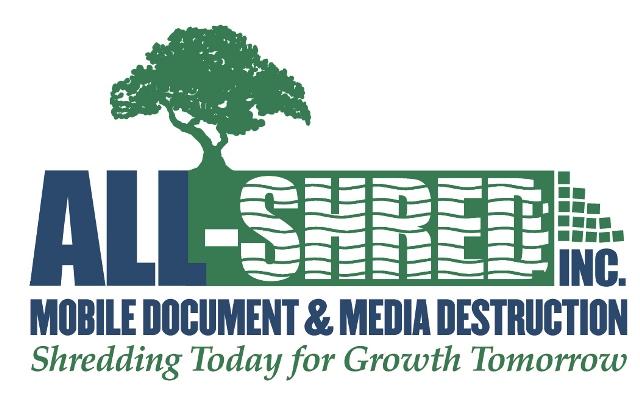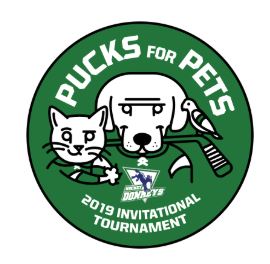 The Hockey Donkeys will host their 6th Annual Charity Hockey Tournament, Pucks for Pets, to benefit the Frederick County Humane Society.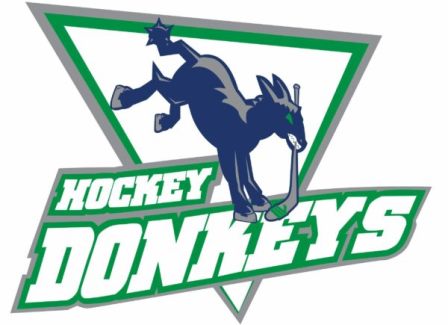 Pucks for Pets is an Invitational Charity Tournament consisting of 8 teams and 2 Divisions. Play will be held at Skate Frederick and registration begins at 3:00 p.m. on 8/23/2019.
There will also be a Silent Auction, Food Trucks and Prizes. Be sure to check out more information on their facebook event link.